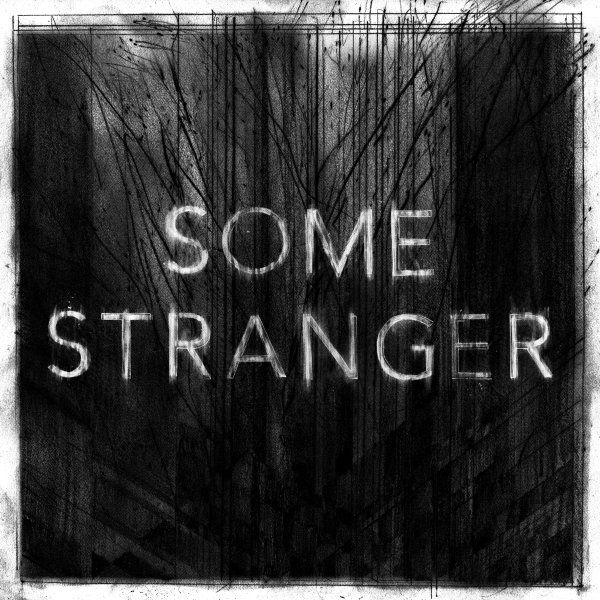 SOME STRANGER
will release their debut "Self-Titled" EP on April 2nd (digital) and April 30th (vinyl). Co-released by the band and independent label Robotic Empire, the digital version will be available as a pay-what-you-want download directly from the band via Bandcamp as well as traditional digital retailers. The vinyl will be released as a 45RPM 12" by Robotic Empire and is available for preorder now:
http://www.roboticempire.com/store/index.php?main_page=advanced_search_result&keyword=Some+Stranger
SOME STRANGER
started immediately following the departure of vocalist Tym from his previous endeavor, rock outfit
DAYTRADER
. Joined by visual artist and guitarist Daniel Danger on guitar, the duo swiftly tracked the EP with Gary Cioffi (
TRANSIT, MISSER
). The record was then mixed by Vince Ratti (
BALANCE AND COMPOSURE, CIRCA SURVIVE
) and mastered by Will Yip (
TITLE FIGHT, BLACKLISTED
).
Alternative Press' recent "100 Bands You Need To Know This Year" feature characterized SOME STRANGER as "a textured, haunting collection that defies easy categorization."
Says vocalist Tym, "We're extremely excited to be working with Robotic Empire on this project. They've released some of our favorite records of all time... Torche, Isis, Jesu, pg99... the list goes on. We sent them some demos as we were writing them and when they offered to help us release it, it was a no-brainer. We finished up the recording process at the tail end of last year and we can't wait for people to hear it."
Robotic Empire label founder Andy Low added "Having known Tym and Dr. Danger for a long time, it's exciting to hear SOME STRANGER pushing their individual and collective strengths in great ways. Our friends have crafted a powerful debut and we're thrilled to be a part of it!"
"Self-Titled" track listing:
1. On And On
2. Points East
3. Silver & The Sun
4. Song One
5. Sirens
Related:
http://www.somestranger.com
http://somestranger.bandcamp.com
http://www.facebook.com/somestrangerband
http://www.roboticempire.com/store
http://www.facebook.com/RoboticEmpire